Enjoy the last weekend in July!
Around Town
Looking for some fun, summer activities this summer? Look no further!
Check out TSSM's Calendar for more great events!
Join Weir River Farm for their Friday Farm Dinner created from produce from the farm and other local farms. There will be music, games on the lawn and a beautiful sunset.
Enjoy local live music! Whether the beach or a park is more suited for you and your family we have found both!
Locations: Forge Pond Park, Hanover & Paragon Boardwalk, Hull
2019 International Sand Sculpture Contest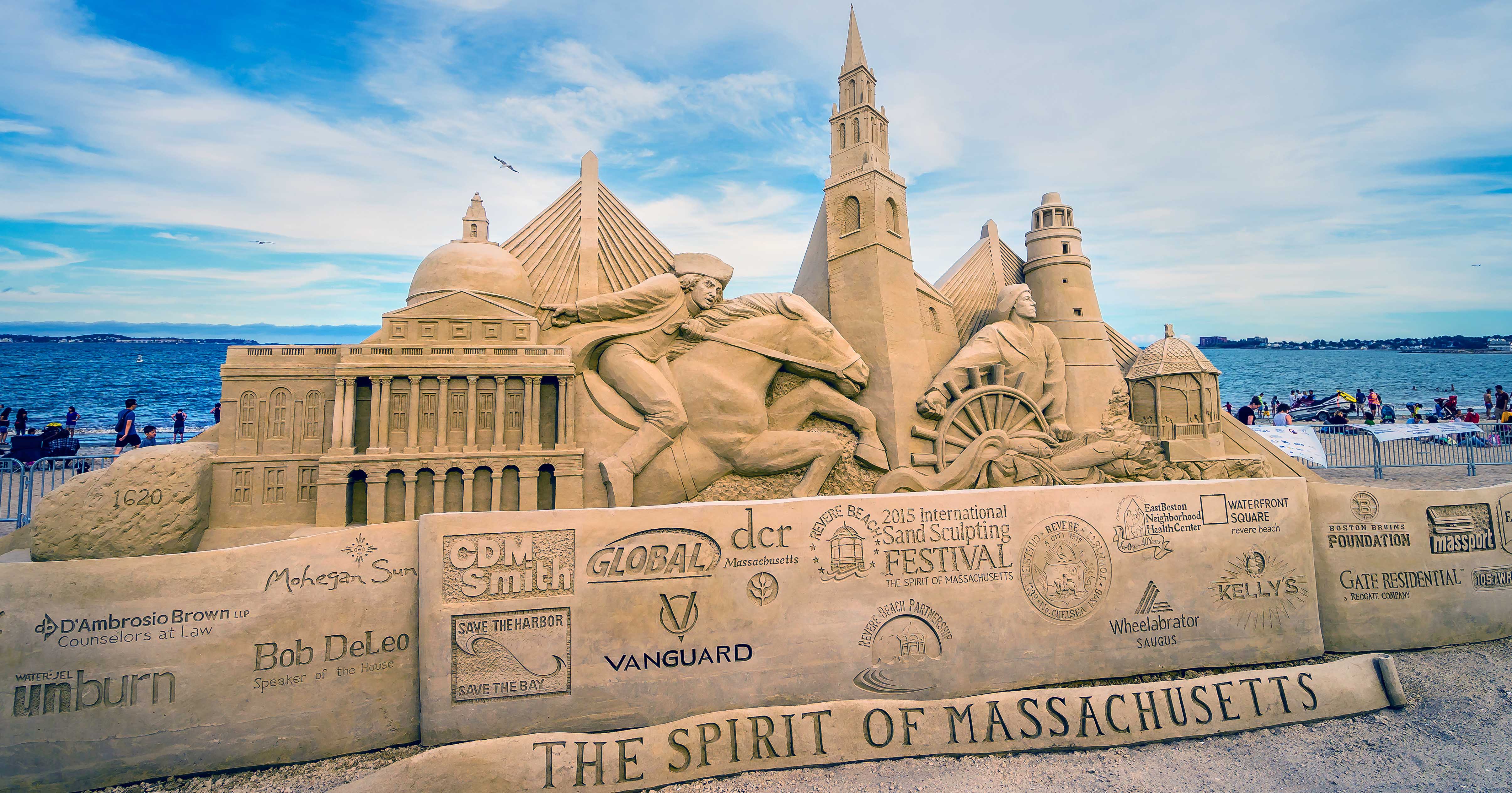 Hosted by the Revere Beach Partnership, a non-profit organization, this free event is open to the public and draws crowds from all around the world. In 2018, the event drew over an estimated 1 million attendees and has been a staple Summer event for so many for the past 16 years.
This Week on the Blog…
It's all about the grub! From smoothies to snack roundups check out what we have in store for you!
Ginger Coconut Smoothie with Propolis
Recently, we introduced you to Carly Stein, the women behind Beekeeper's Naturals, and the many benefits of propolis, a super ingredient made by bees that has antibacterial, antiviral, antifungal and anti-inflammatory properties. Since we're always looking for recipes that are both A. quick and B. healthy, we asked Carly to share her favorite breakfast.. "If you're looking to energize yourself with plenty of good fats and antioxidants in the morning, here's a delish keto smoothie with propolis to get your day started off right," says Carly.
Summer means more time at the pool, beach, playground…
and being asked for snacks about once or twice every waking hour!  Sound about right?
Kids' snacks are forever changing and we thought we'd share the top snacks moms on Scouted have been doling out this summer! Check them out! 
Summer Snacks from Scouted
Incase You Missed…
Heading to the Beach This Weekend? 
Here are some of our helpful tips!
Swim Safety: 10 Things to Know to Protect Your Kids
water safety is not only important at the beach, but pools, lakes and ponds too!
protect your skin from harmful rays on this toasty weekend!
Yale New Haven Tips On Sunburns
Interested in some local shopping? 
Check out all of the local farmer's markets!
Busy week? Hope you didn't miss these posts!
Meet a Moms are always a huge hit.
Meal plan with TSSM. Check out our Recipes.
Is there a must-have Tried & True product you love? Share it with us.
Be sure to check out our Deals & Steals page for exclusive discounts and promotions just for TSSM readers!