This super yummy recipe is the perfect choice for a warm lunch on a cold day! Totally customizable, feel free to add your own personal favorite toppings!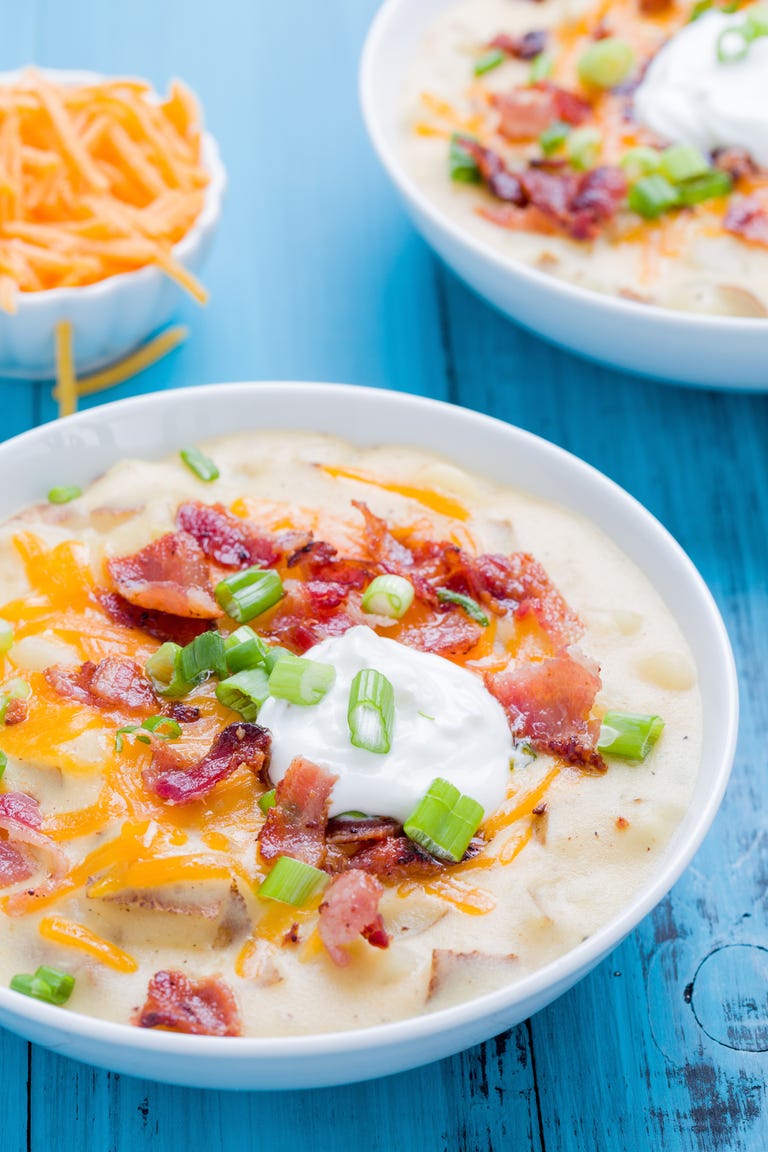 Ingredients
yields four servings
6

slices bacon

Freshly ground black pepper

3/4 c.

shredded Cheddar, plus more for garnish

1/2 c.

thinly sliced scallions, plus more for garnish
We found this recipe from Delish.com! Click Here for more great recipe's just like this one!
Directions
Total Time: 40 min
In a large skillet, cook bacon over medium heat until crispy, about 8 minutes. Transfer to a paper towel-lined plate and let cool, then crumble.
In a large pot over medium-high heat, sauté butter and garlic. Add in milk and flour. Whisk constantly, until slightly thick, about 5 minutes, then add potatoes and season generously with salt and pepper. Increase heat to a simmer. Cook potatoes until creamy and tender, 25 minutes.
Stir in cheese and scallions until creamy.
Serve topped with crumbled bacon and garnish with sour cream, scallions, and cheddar.