Costa Rica – A Family Vacation That Offers Something for Everyone
By Guest Blogger Sue Desmarais
All of us have, to some extent, experienced a family vacation gone wrong. From impatient kiddos, to restless teenagers, to parents who just want to relax. If your family is anything like mine, you've experienced the struggle of striking that balance in finding the seemingly nonexistent "perfect" destination that offers something for each member of your family.
After traveling to Costa Rica several times, I would argue that this is a destination that resonates most with families and extended families. It satisfies a whole range of needs and interests, especially for those who just aren't content to sit on a beach for a week. From zip-lining to trekking, hot springs to spas, wildlife & natural beauty to, of course, its beaches, Costa Rica truly offers it all!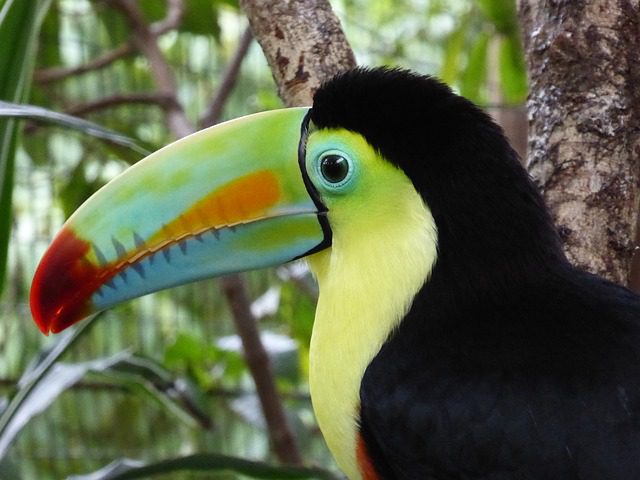 I send families to Costa Rica foremost because it is a safe destination. I've found that the locals are friendly and helpful. English is widely spoken and the water is safe to drink at resorts. The US dollar is accepted everywhere and electricity is the same (120V) as in the US.
But what families love the most about Costa Rica is that they can 'have it all' in one vacation! I typically recommend a stay in one, or all of these distinct regions: Manuel Antonio National Park, Arenal and Guanacaste.
For the adventure-seekers, there is no shortage of thrilling activities. A family-favorite activity is the 10-in-1 tour in Manuel Antonio where families participate in 10 adventurous activities in one full-day tour experience. Some of the adventures include off-roading in a Hummer, rappelling, zip-lining and a tarzan swing!
For the nature-lovers, Costa Rica offers lush jungles full of flora and fauna, especially in Manuel Antonio, which was listed by Forbes as one of the world's 12 most beautiful national parks. It is best known for it's hiking, beaches and wildlife. The hanging bridges in Arenal are also a not-to-miss attraction for nature and animal lovers.
For those just looking to relax and unplug, Costa Rica offers a variety of beach terrain. From the jungle beaches in Manuel Antonio National Park to the wide and walkable west coast beaches in Guanacaste. For the adrenaline-junkies, you can take a zip-lining trip over Costa Rica's sprawling jungles with views of the famous volcano in Arenal.
For those looking for some R&R, Costa Rica's hot springs and thermal baths are unparalleled; the geothermal heat from the active volcano in Arenal makes for a natural spa experience. My kids especially loved riding the water-slides and exploring the
waterfalls throughout the springs while my husband and I enjoyed therapeutic spa treatments and the thermal baths.
For the foodies, Costa Rica offers a spectrum of exciting flavors and traditional cuisine. Adventurous eaters love trying tamales, chimichurri and chorreadas. For the picky-eaters, there are plenty of varieties of food options from fresh fruits & vegetables, to rice & beans, chicken, beef, and seafood. Most important, special dietary requests are easily accommodated throughout the country.
For nervous travelers, I set up driver/guides throughout the country for my clients. They're surprisingly reasonably priced, even more so than renting a vehicle on your own. They make it possible for your family to spend time in any combination of regions of Costa Rica. From pickup at the airport upon arrival to drop-off at the end of your vacation, these driver/guides make the trip seamless and stress free.
One of my all-time favorite resorts is The Preserve at Los Altos in Manuel Antonio. The resort offers spacious three-bedroom residences, each with private elevator access, ocean-view balconies, state of-the- art kitchens and more than enough room for everyone. This arrangement is very conducive for families. My family spent long, leisurely mornings in the open air restaurant looking out over the Pacific ocean and infinity pool while enjoying a traditional breakfast of fresh fruits and plantains. If you look closely enough, you may even see the resident sloth in the trees above you!
The Springs Resort in Arenal offers one-, two- and three-bedroom suites as well as family suites that accommodate four guests with a possible rollaway. Because this property is built into a natural mineral hot spring, pools, slides and waterfalls are all part of the resort landscape.
The Westin is an all-inclusive resort located on the gorgeous Playa Conchal Beach in the north Pacific region of Costa Rica. The Westin offers a kids' club, family club lounge, free use of bicycles onsite, beach activities, personal concierge service and top-notch fitness facilities and spa with a beautiful lagoon-style pool surrounded by gardens, tennis courts and championship golf.
Of all the destinations that I book for families, Costa Rica is by far a favorite. Families return from their vacation feeling rejuvenated and with stories and memories that will last a lifetime. The best part? There was something for everyone, and they all experienced it together. Costa Rica is that perfect destination that your family has been looking for!
Sue has worked in the travel industry for over 35 years. She has had the opportunity to travel to over 45 countries on 5 continents. She is an accredited destination specialist in many regions including, but not limited to, South Africa, Costa Rica, most islands of the Caribbean, and Switzerland.  Some of her very favorite travel experiences have been paragliding in the Alps, riding elephants in India, being on safari in South Africa, hiking in Chile and Switzerland, and swimming with seals in The Galapagos Islands.
Susan Desmarais /Mosaic Travel – Tzell New England / [email protected]
@mosaictravels