Enjoy the long weekend. Let there be snow 🙂
RIP, TO THE GREAT MARY OLIVER.
Be sure to check our constantly updated calendar! We have just begun to add various yoga and fitness classes just for mom!
Now that you have a festive bar cart, all you need to go with it are some drinks! Check out this delicious, super simple, Chocolate Chip Cookie Bailey's Milkshake recipe that is sure to hit your hosting game out of the ballpark!
Weir River Farm is hosting a Farmer for a Week Camp during February Vacation!
Experience life as a farmer for ages 6-10 to jump in and learn what it takes to care for Weir River Farm's fuzzy and furry farmyard friends in the winter. Farm "chores" will immerse campers in life at the barnyard, feeding goats, brushing ponies collecting eggs and more! Campers get plenty of time with the animals and will enjoy farm-themed crafts, games, and activities.
When: Monday – Friday, 9AM-12PM
Where: Weir River Farm- 227 East Street in Hingham MA
Cost: 
Member Child: $180
Nonmember Child: $220
Having trouble keeping up with your healthy eating New Years Resolution? Check out TSSM's How To: Clean Up Your Diet, with tips from Anne Mauney RD!
Stay on that healthy kick with this Parmesan Kale & Brussel Sprout Salad! While kale and Brussel sprouts may be intimidating, the type of Kale you use and dressing it ahead of time will make all the difference!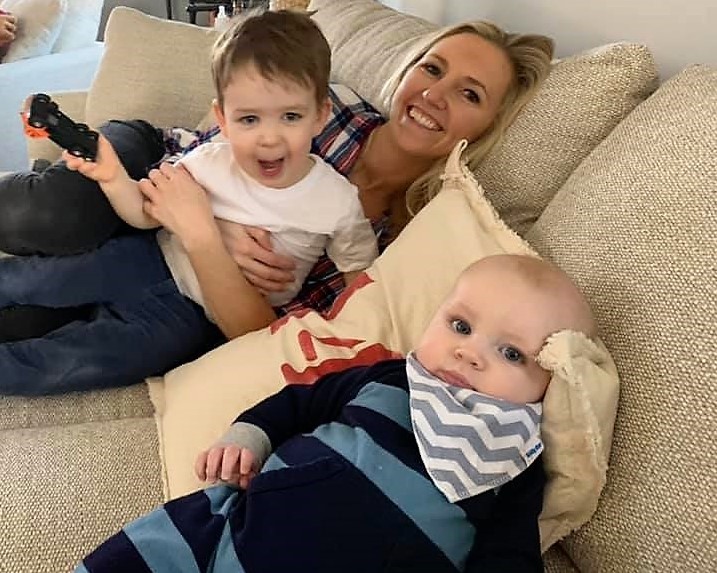 Meet Jackie! Mom of two boys, Charlie and Tommy, that now lives in Hingham!
Click Here to see what her favorite kid friendly spots around town are, her go-to kid friendly meals and more!
Check out some other great features of TSSM!
Deals and Steals: for some great saving opportunities!
Tried and True: for any questions on products for your kiddos!
Meet a Mom: to connect with other moms like you!
Recipes: for any new breakfast, lunch, dinner and snack ideas!